Have Questions?
Check out our FAQs below, or give us a call at 855.833.3466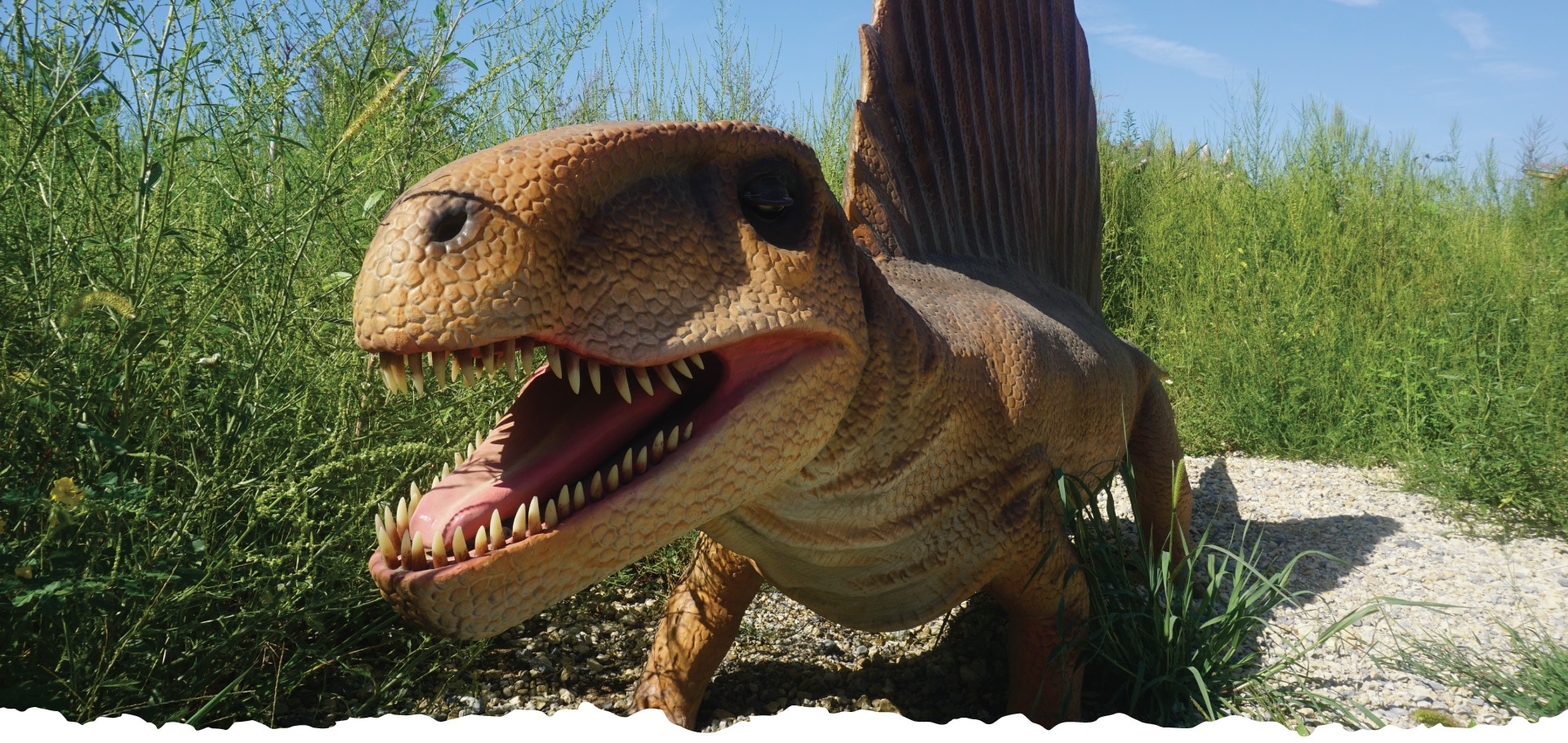 What items are visitors allowed to bring into the park?
Feel free to bring in paper/infant bags, strollers, wheelchairs/scooters, wagons and service dogs/animals (no other animals allowed).
What items are visitors not allowed to bring into the park?
At the Field Station we ask that you not enter the park with any large coolers, animals which are not service animals or guns.
Can I bring in food?
We ask that you not bring meals into the Field Station. However, we do understand that smaller children may need snacks/drinks so that is allowed. You can enjoy your family picnic meal in our Picnic Pavilion in the Base Camp, just outside the Front Gate.
Is food available for sale in the park?
Yes, we have a concessions area with a variety of options including candy, chips, popsicles, soda, water and sports drinks. Current hot food items include hot dogs, nachos and popcorn.
Does the snack bar take debit/credit cards?
Yes, we accept all major credit cards.
Is parking free?
Yes, there is a large parking lot just south of the park, behind the QuikTrip and Trax Express Carwash on the corner of Patriot and Rock Rd.
Is there handicap parking?
Yes, we have handicap parking conveniently located near the front gate of the park. We also have a roundabout for easy drop offs and pick ups.
Are there strollers or wagons for rent?
Strollers and wagons can be rented for $5 each at the Box Office.
Can you rent wheelchairs?
Wheelchairs are available to rent for $5 each.
Are there lockers available for rent?
Not right now.
Are there family changing rooms?
Yes, at each of the three restrooms.
Is there a lost and found for items or a lost child station?
Yes, you can find both at the Box Office.
 How long does it take to go through the park? How many hours should I plan for?
To get the most out of your Day Pass, visitors should plan on at least 90 minutes to take in all the live shows and to see all the dinosaurs. (download park map)
Are the walkways paved? What kind of shoes do you recommend?
Some areas are paved. The paths are a solidified aggregate so we recommend wearing outdoor, hiking style tennis shoes or sandals. If it has rained, the paths will be a little soft, so plan accordingly.
Are there covered shady areas or air-conditioned areas? How about misters?
Yes, there are covered shady areas, including a huge covered Picnic Pavilion. The Yurt is an air-conditioned area available for annual members to go inside and take a break. There are misting stations located at the Amphitheater, the Paleo Playground and the Family Camp. The exhibit, Buried Treasures: Kansas Underground located in the Foothills area, is air-conditioned to give you a break from the heat.
Is there free WiFi available?
Not currently
Is there a charging station for phones?
Not at this time.
Do you have a Gift Shop to purchase souvenirs?
Yes, our Tricera-Shops is located at the exit of the park and is the only place where authentic Field Station: Dinosaurs merchandise is available.
Do you sell sunscreen at the park?
Yes, at Tricera-Shops.
Are there refunds for bad weather?
Field Station: Dinosaurs remains open even if it rains, so refunds are not available. However, if the rain impacts our show expedition schedule enough we will typically sell a rain ticket, though it is not guaranteed. Visitors who brave the weather will have a complimentary poncho available to them. We will do our best to accommodate any weather which has impact on your experience.
Is there a severe weather shelter/plan?
In the case of severe weather, we will direct all visitors to exit the park.
Do you host large groups, special events and parties?
Yes, we love groups, special events and parties! Just call us at 855.833.3466 to help plan and cater your party, group or event! Or click here to learn more.
Tickets & Activities FAQs
 What are the Live Shows that are included in the Day Pass?
Live Shows and activities are presented at the Field Station during our open hours. These shows are entertaining, scientific and sometimes outrageous! All of our shows, games and activities each day are included in the Day Pass.
How long are the Live Shows and Activities?
Our shows and activities are between 15 and 20 minutes long.
Where are the Live Shows located in the park?
Click here for a park map that lists all of our shows, including their locations!
Is there re-entry? Can I come and go?
Yes, you are more than welcome to come and go from the park with your day pass or annual membership! Leave for lunch and come back and see us for the rest of the live shows or to tee off at Jurassic Golf!
Is there a bulk ticket discount?
Groups are welcome! Visit our Groups page for more information.
How do I turn my Day Pass into a Membership?
You can upgrade your Day Pass to a year long Membership at any time by visiting our Box Office. Just pay the difference between the Day Pass and Membership, and you'll automatically have a Membership for the remainder of the year!
What is Jurassic Golf? (or, how is it different than standard miniature golf?)
Journey through a world of geologic challenges as you conquer waterfalls and rock structures on your way to 18 challenging holes of fun! (included with your Day Pass and/or Annual Membership) 
When is Jurassic Golf open?
The hours for Jurassic Golf will change throughout the year, so please check hours on KansasDinos.com/Jurassic-Golf for the correct hours.
What is the maximum amount of people I can have at a party?
We do not have a limit on the maximum number of people.
Can we bring decorations into the park?
No, not into the park, but yes, into our Base Camp where the Picnic Tent is and where your party will be held.
Can I bring my own cake?
We allow cakes to be brought in for birthday parties, or some of our Birthday Packages include a cake.
Can I bring in food?
Food is not allowed in the park but is allowed in the Picnic Tent where your event will be held. Coolers and picnic bags must remain in your vehicle until the start of your party and must be taken to your vehicle at the end of your reserved time.
Some of my party guests have severe allergies, may I bring my own cake/food?
Yes, you may bring your own food into the Picnic Area located at our Base Camp, but not into the park.
Can we bring coolers into the party?
Yes, into the Picnic Tent where your party will be, but not into the park. All coolers and picnic bags must remain in your vehicle until the start of your party.
What is the party favor?
The party favor is a dinosaur plush toy. You are welcome to bring additional items for your guests.
Does Field Station: Dinosaurs provide paper plates, napkins and cutlery?
Some Birthday Packages include these items.
If I do not purchase a party package but only purchase admission tickets, may I bring in my own cake?
No. Without a birthday reservation through Field Station: Dinosaurs, we do not permit cakes, party decorations, etc. to be brought to the park.
The Wackiest Winter Wonderland is Back!