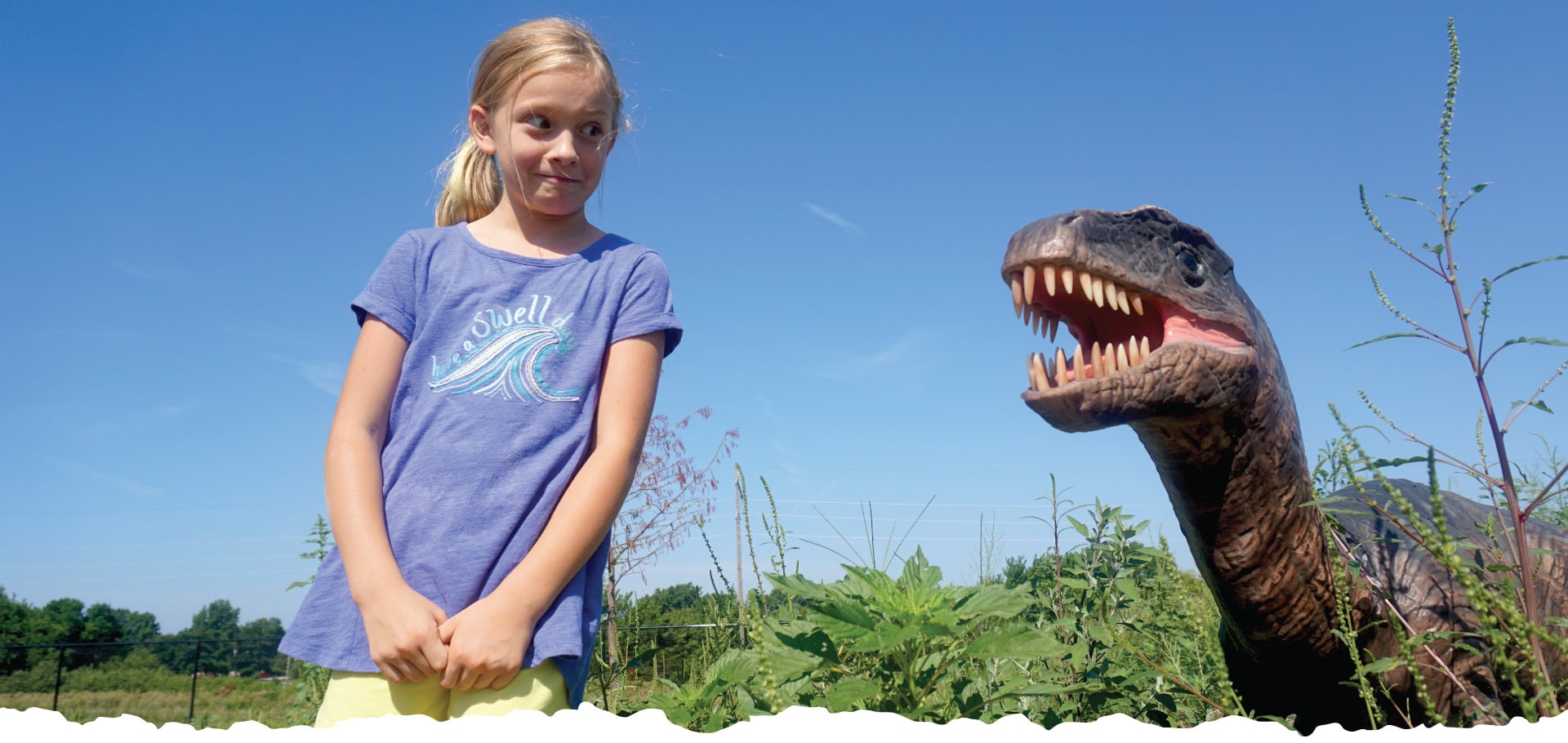 Events at Field Station: Dinosaurs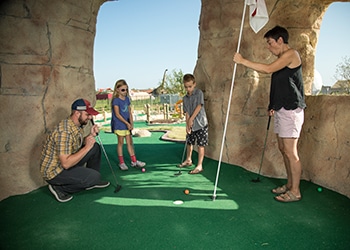 Monday, September 2nd (Labor Day)
Flex Start 10am-3pm
On Labor Day 2019, Field Station: Dinosaurs members are invited to participate in a Member's Mini-Golf Tournament for a chance to win prizes and bragging rights! Each member will be allowed to bring in one (1) guest to participate in the golf tournament free of charge. The guest(s) who accompanies the member will get one (1) voucher per family for 50% off up to 4 day passes!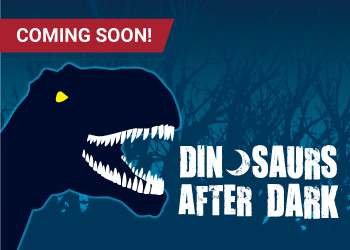 Dinosaurs After Dark
Fridays and Saturdays, October 4th – 26th 7pm – 9pm
Dinosaurs After Dark returns this year with two live shows including "Cretaceous Costume Party," where Dinosaurs meet mummies, vampires and skeletons! Guests will be able to explore lit trails, all while watching out for the hungry T-Rex that is on the loose in the woods! It's a spooky, fun-filled night of songs, shows, games and s'mores around the campfire.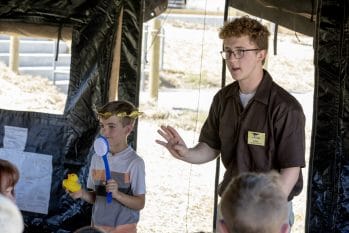 Now Showing: Great Moments of Discovery Theatre
You're the star of the show! Join us this fall as we explore the amazing link between the birds of today and the dinosaurs of yesteryear. Meet some of the most famous scientists of all time and be witness to their greatest discoveries. You'll shout, "Eureka!" all day after this roaring good time!

Birthday Parties & Group Expeditions
Bring your group into a Paleozoic world of mystery, learning and unforgettable thrills!
Conquer The Kansas Climb
Not Open During August
North America's only challenge concept that combines a ropes course with a geodesic dome!
Field Station: Dinosaurs is…
A world-class family attraction that combines cutting-edge science with the creative minds of great artists to create a one-of-a-kind experience that's thrilling, educational and fun.
The Field Station is a wild scientific expedition just 10 minutes south of Wichita on Rock Road in Derby.  Over 40 life-sized, moving, realistic dinosaurs come to life thanks to the brilliant engineering of the world's leading roboticists and the imagination of our artists.
And at the center of it all is the fun, the joy and the wonder of dinosaurs. Our expedition takes every family on a shared adventure – full of mystery, surprise and a sense of awe.
Walk along our trail, check out our dinosaurs and participate in over 30 live shows, games and activities, which are all included in the Day Pass admission price.
Visit FamilyDaysOut.com for fun things to do near you and all over the USA.
Looking for day passes? Purchase today for the adventure of a lifetime