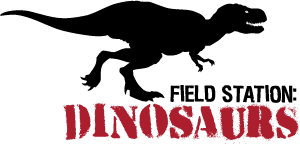 Spend a Day with the Dinosaurs!
Field Station: Dinosaurs is a world-class family attraction that combines cutting-edge science with the creative minds of great artists to create a one-of-a-kind experience that's thrilling, educational and fun.
The Field Station is a wild scientific expedition just 10 minutes south of Wichita on Rock Road in Derby.  Over 40 life-sized, moving, realistic dinosaurs come to life thanks to the brilliant engineering of the world's leading roboticists and the imagination of our artists.
And at the center of it all is the fun, the joy and the wonder of dinosaurs. Our expedition takes every family on a shared adventure – full of mystery, surprise and a sense of awe.
Walk along our trail, check out our dinosaurs and participate in over 30 live shows, games and activities, which are all included in the Day Pass admission price.
Park Opens May 26th at 10am
Explore the 14-acre park, featuring over 40 moving and roaring life-size animatronic dinosaurs!
Discover the story and science of Dinosaurs with over 30 live shows, games, and activities every day.
Laugh with our fearless dinosaur wranglers and come face to face with The Mighty T-Rex.
Journey around the world and score a hole-in-one at Jurassic Golf.
Sing-along with the Dinosaur Troubadour and paleontology's biggest hits.
Climb to new heights on North America's first challenge dome and take in a bird's eye view of the Dinosaurs.
Get The Latest News, Invites & Offers Texted To Your Phone!
Meet Our Paleontologists
Find out exactly what it takes to be a vertebrate paleontologist!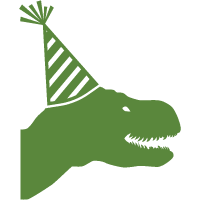 Parties & Group Expeditions
A perfect adventure for birthdays, field trips, scout outings & more!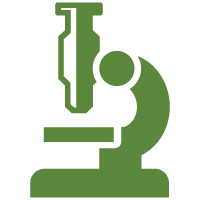 Visit Our Laboratory
Dig up your own collection of Mesozoic discoveries!
Purchase your tickets today
for the adventure of a lifetime
Teamwork is crucial
Whether greeting guests, leading workshops and games, operating puppets, grilling lunch, or selling tickets, everyone plays their part.
Every position is important; every employee has the power to impact our success. If you have high energy, a fantastic attitude, love people and hard work, then the Field Station may be the place for you.
An extraordinary opportunity!
It's the start of something BIG. It is fun because we don't take ourselves too seriously but take what we do very seriously. We believe in giving our guests more than they expect. We do this by hiring passionate people who are committed to making a difference.
Ready to apply?  Great! Email your resume to jobs@fieldstationdinosaurs.com with the position you are applying for in the subject line. Include a cover letter telling us why you have what it takes to be successful at the Field Station and how you will make us stronger.