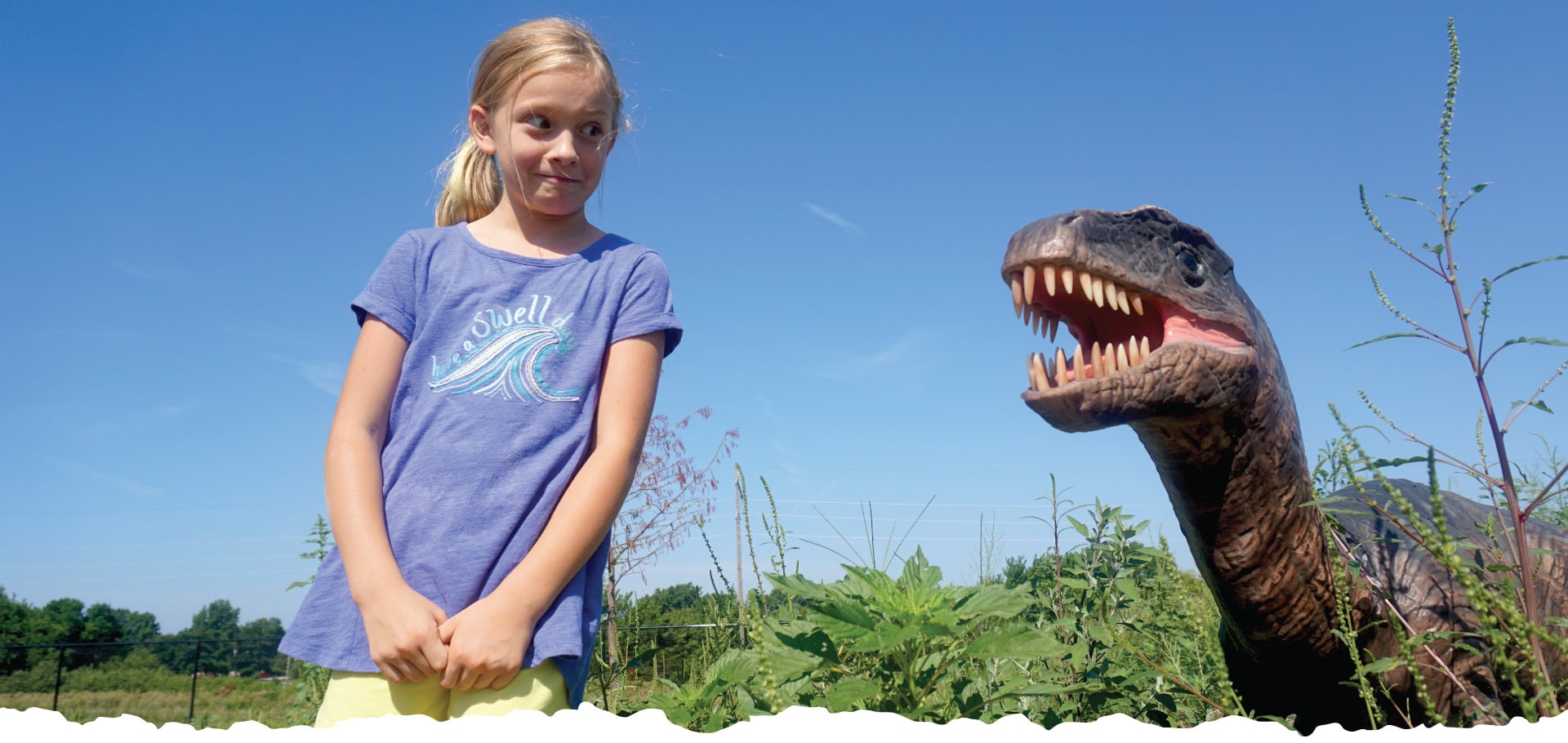 Events at Field Station: Dinosaurs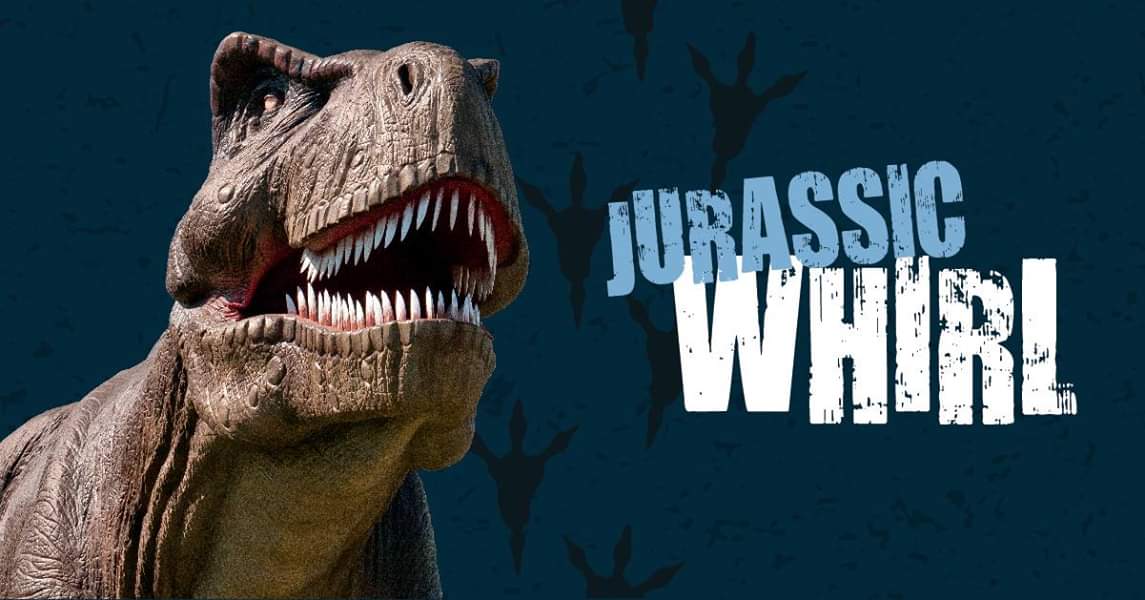 Jurassic Whirl
Saturday, July 20 – 9pm-12am
Come out to the Field Station for a ROARING good, adult only (18+) time with Jurassic Whirl! Dance under the stars with over 40 animatronic dinosaurs and our very own T-rex, T. Enjoy great food, fun music, a twilight tour of the trails, and maybe win a free, family membership. Food is included: cash bar available.
Tickets: $20 in advance/$25 at the door
Build a Giant T-rex Puzzle!
July 20: 1:30pm
Join three other lucky kids assisting with the assembly of our GINORMOUS T-rex puzzle, based on the smaller version you can put together at the Family Camp with your friends and family. You won't want to miss this kids, 'cause it's gonna be a ROARING good time!
Assembly begins promptly at 1:30pm
Participant names will be drawn randomly
Parent must be available to assist each child
Children ages 8 – 11 eligible
Bedtime at Field Station: Dinosaurs
July 12th, 13th, 19th, 20th, 26th, and 27th and August 2nd, 3rd, 9th, and 10th – 6pm-8pm
Join us at the Field Station as we attempt to put all of the dinosaurs to bed, particularly our big star, T, a juvenile T-rex. Trails are open as is the Paleo Playground, Buried Treasures, Kansas Underground, the Fossil Dig, and Jurassic Golf, all included in this reduced price ticket. Admission is just $12 per person, regardless of age.

Explore the 14-acre park, featuring over 40 moving and roaring life-size animatronic dinosaurs!
Discover the story and science of Dinosaurs with over 30 live shows, games and activities every day.
Laugh with our fearless dinosaur wranglers and come face to face with The Mighty T-Rex.
Journey around the world and score a hole-in-one at Jurassic Golf.
Sing-along with the Dinosaur Troubadour and paleontology's biggest hits.
Climb to new heights on North America's first challenge dome and take in a bird's eye view of the Dinosaurs.
Birthday Parties & Group Expeditions
Bring your group into a Paleozoic world of mystery, learning and unforgettable thrills!
Conquer The Kansas Climb
Coming 2019
North America's only challenge concept that combines a ropes course with a geodesic dome!
Get The Latest News, Invites & Offers by Email!
Field Station: Dinosaurs is…
A world-class family attraction that combines cutting-edge science with the creative minds of great artists to create a one-of-a-kind experience that's thrilling, educational and fun.
The Field Station is a wild scientific expedition just 10 minutes south of Wichita on Rock Road in Derby.  Over 40 life-sized, moving, realistic dinosaurs come to life thanks to the brilliant engineering of the world's leading roboticists and the imagination of our artists.
And at the center of it all is the fun, the joy and the wonder of dinosaurs. Our expedition takes every family on a shared adventure – full of mystery, surprise and a sense of awe.
Walk along our trail, check out our dinosaurs and participate in over 30 live shows, games and activities, which are all included in the Day Pass admission price.
Visit FamilyDaysOut.com for fun things to do near you and all over the USA.
Purchase your tickets today for the adventure of a lifetime