Field Station: Dinosaurs is…
A one-of-a-kind, prehistoric experience featuring over 40 life-sized, moving and realistic dinosaurs that's thrilling, educational and fun!
Minutes south of Wichita, your expedition includes:
– 10-acres of walking trails next to dinosaurs from different eras
– More than 30 live shows, games and activities hosted by our expedition guides – where you'll come face to face with the Mighty T-Rex
– Fun at the Paleo Playground featuring yard games*, Observation Tower and Jurassic Zoo Bouncer
– Learn about the Sunflower State at Kansas Underground: Buried Treasures sponsored by Kansas Strong
– Exploring the Raptor Maze
– Investigate the new and improved Paleontologists' Laboratory*
– A round of Jurassic Golf on our 18-hole miniature golf course
*Some activities may not be available due to the COVID-19 situation; all activities vary depending on season and are subject to change due to weather

Happening at Field Station: Dinosaurs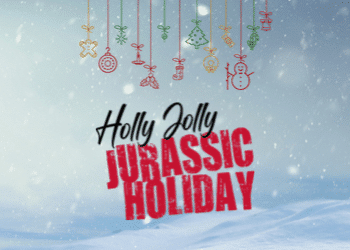 Begins November 27th!
1:00-9:00 | Wednesday – Sunday

The Field Station turns into a Mesozoic Winter Wonderland where the treetops glisten and guests listen for T-Rex in the snow! Featuring 10 acres of lights, holiday-themed scenes and the brand new Cretaceous Christmas Carnival!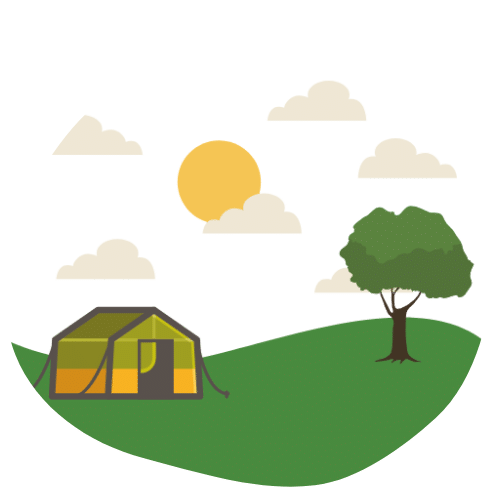 Derby is the New San Diego. We guarantee it!
At Field Station: Dinosaurs the weather is always perfect for a day of science and adventure. In fact, we're the only outdoor attraction in the country that guarantees beautiful weather... and we put our money where our mouth is! If your family comes to Field Station: Dinosaurs and the temperature is cooler than 40 degrees or hotter than 95 you get 20% off the regular admission price.*
*Offer valid at box office only during Spring, Summer and Fall regular season hours. Not eligible for use with Dinosaurs After Dark and Holly Jolly Jurassic Holiday. Can not be used with additional discounts. Discount based on temperature at time of purchase.

Looking for day passes? Purchase today for the adventure of a lifetime!