Dinosaurs Just Got Scarier Dinosaurs After Dark
Fridays and Saturdays in October
Explore the darkened trails of the Field Station as you encounter some of the most recognizable movie monsters of all time – all while trying to find the most terrible, scariest monster of all. It's a spooky-not-scary, fun filled night of songs, activities and even some take home treats!
After popular demand, we're bringing back
Pay Your Age
pricing for Dinosaurs After Dark with a $12 maximum for non-members and a $10 maximum for members.
FAQS
If I purchased a Day Pass earlier in the day, do I have to purchase a Dinosaurs After Dark ticket?
Yes. Dinosaurs After Dark is a separate, premium event and requires an additional ticket purchase. Ticket sales are done at the door each night of the event and is not available online.
When do ticket sales end each night?
Ticket sales will end each night at 8:15 pm.
Do we need to bring our own flashlights since this event takes place at night?
If you would like to, then yes! However, Field Station: Dinosaurs will have flashlights available.
Is this event scary? Can I bring my young children?
Our goal is to make this a "spooky, not scary" event for younger children. We have added some smaller encounters along the trail tour this year, but it's intended to surprise and not scare. This event is intended to be enjoyed by all ages!
Can I purchase tickets prior to the event?
Since this event is Pay Your Age, we can not do presale tickets.
Sep 30th – Oct.29th
Fridays & Saturdays
Doors open at 6:30pm
Trail Tours Begin at 7:00pm and continue every 10 minutes
PAY YOUR AGE PRICING!
$12 max non-members/$10 max members
Tickets at Box Office Only
Ticket Sales End at 8:15pm each night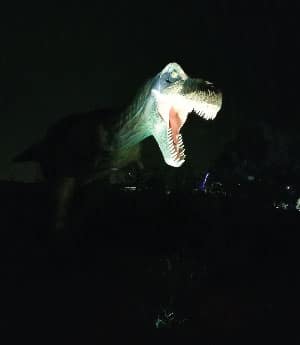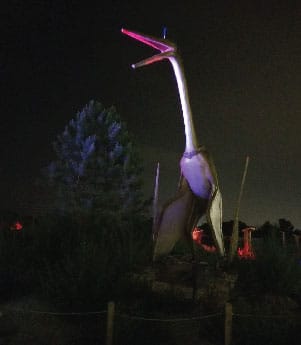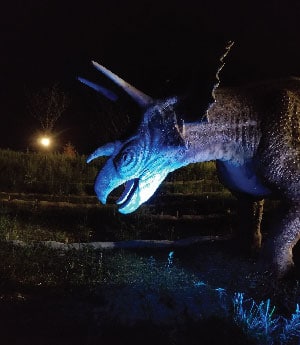 Reserve Your Adventure Today!