Coming 2019! The Kansas Climb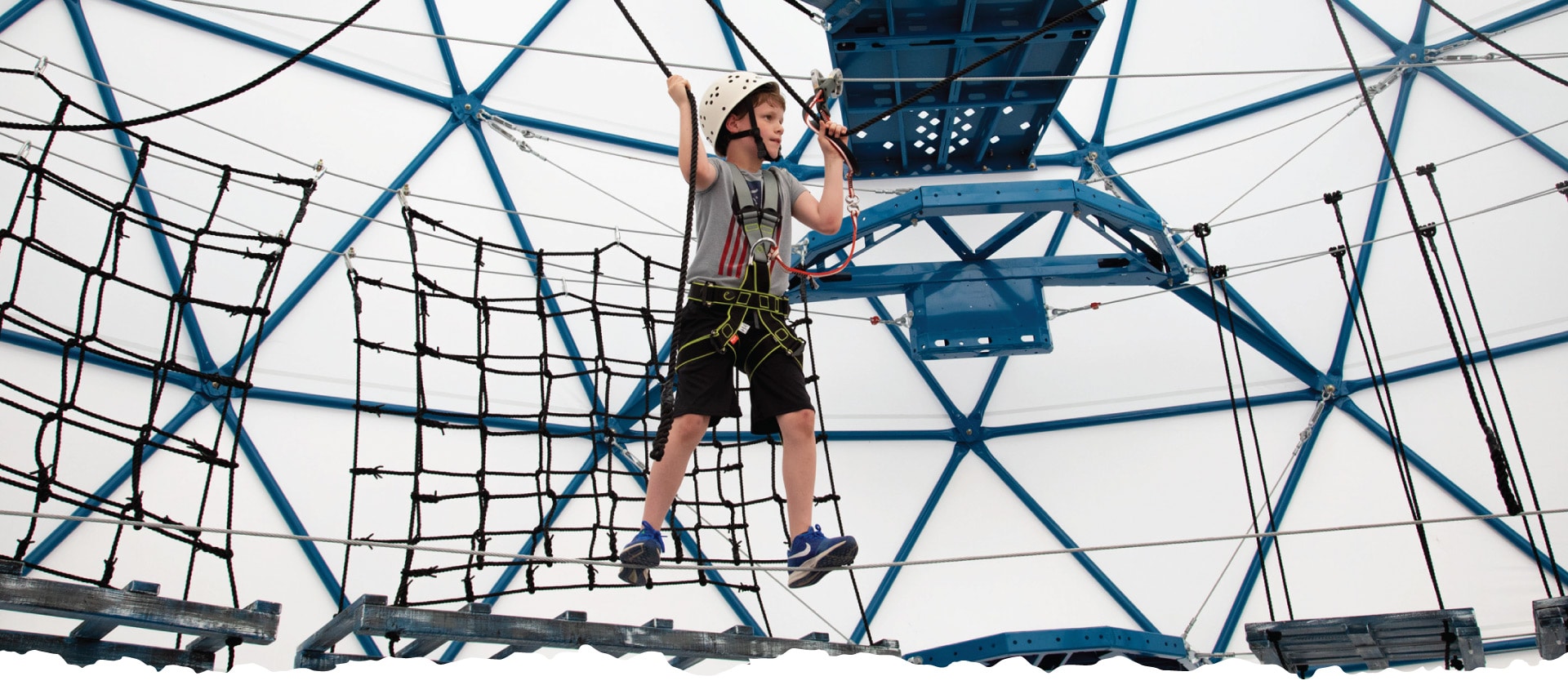 America's Only Challenge Course in a Dome!
Coming in 2019 – The Kansas Climb! Four stories of aerial adventure, camaraderie and fun!
Hours
Friday – Saturday: 6 pm to 8 pm
Daily Rate
$7
Height & Reach Requirement
You must be 48″ tall for the mid course with a 72″ reach requirement in middle of palm. You must be 63″ tall for the high course.  All participants must wear closed toed shoes, be over 45 lbs and be less than 250 lbs, and you must be able to understand the rules and operate the safety gear.
Be the first to "Discover the Dome" by staying up to date with the latest news texted to your phone!
Hours
The park is open rain or shine. 
Holly Jolly Jurassic Holiday
November 16 - December 31
Thursday - Sunday
5pm - 9pm
(see Holiday extended hours)
2019 Season 
Come back and see us at our Spring Opening March 9!
Holidays
Closed Thanksgiving Day, Christmas Eve, & Christmas Day.