New in 2019: The Kansas Climb!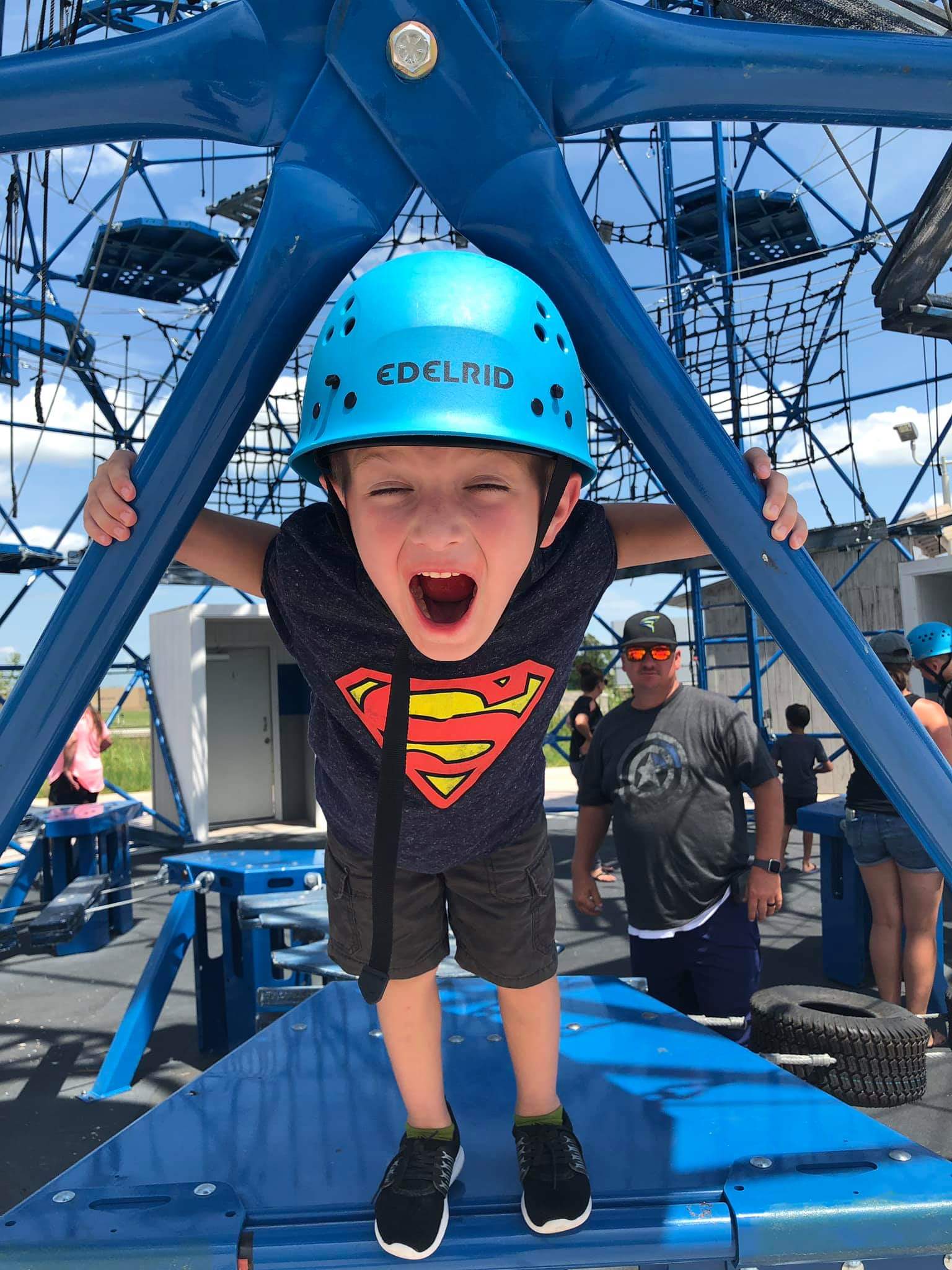 America's Only Challenge Course in a Dome!
Four stories of aerial adventure, camaraderie and fun.
Summer Hours
May 25 – August 11
Tues – Sun: 11am to 1pm & 2pm to 5pm
Fall Hours*
August 31 – October 26
Saturday: 11am to 1pm & 3pm to 5pm
Sunday: 11am to 1pm & 3pm to 5pm
Open Memorial Day, Labor Day, and Independence Day!
*Subject to change
Daily Rate
$7
Height & Reach Requirement
You must be 48″ tall for the mid course with a 72″ reach requirement in the lower part of palm.  All participants must wear closed toed shoes, be over 45 lbs and be less than 250 lbs, and you must be able to understand the rules and operate the safety gear. Kansas Climb and Field Station: Dinosaurs does not ask for personal medical conditions or history. All participants are required to sign a liability waiver for the Kansas Climb and Junior Climb.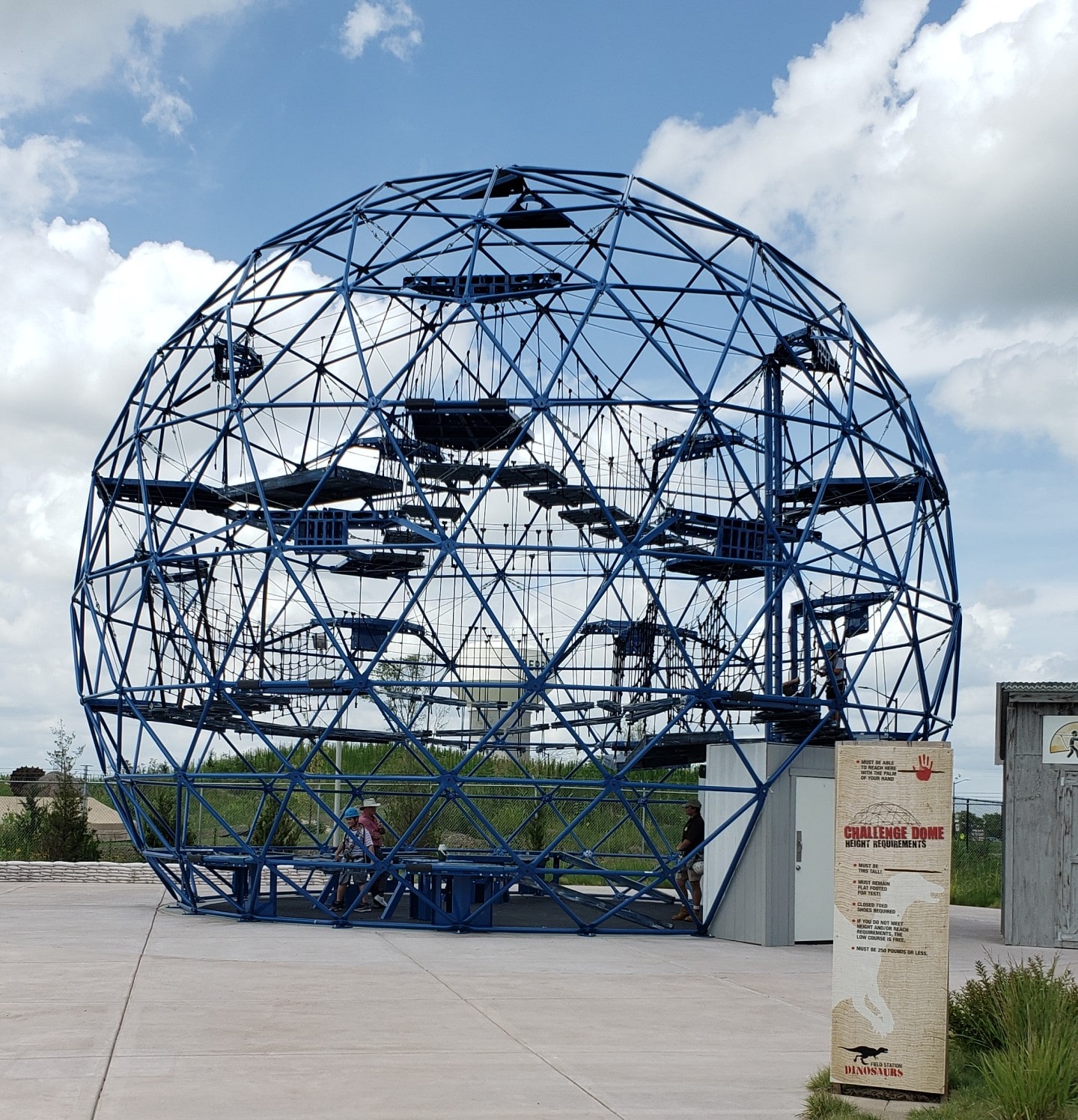 Purchase your tickets today
for the adventure of a lifetime