Bounce with Brontosaurus! Tumble with T-Rex!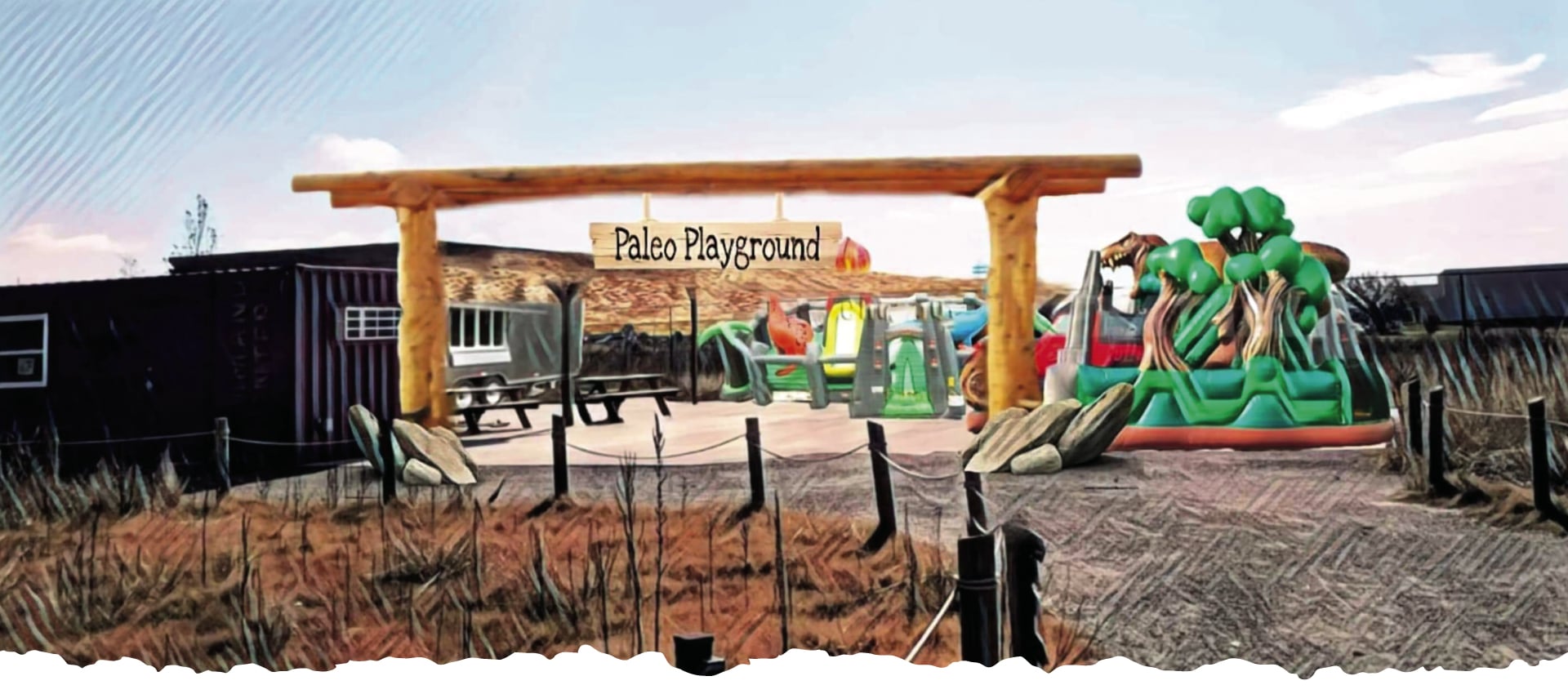 COMING 2019!
Paleo Playground
The Field Station's new Paleo Playground is the perfect place for young scientists to let off steam and literally bounce off the walls! Our obstacle course will bring out the Indiana Jones in every kid and the super, Dino slide will take our adventurers on the ride of their lives. The Paleo Playground is included in the price of our standard Trail Pass and situated beside the Site Box Dig Site, the Wesley Medical Family Camp and the Field Station Refreshment Stand. It's the perfect place for families to hang-out, explore and have a blast!"
Reserve Your Adventure Today!