Sleep Among Giants!
A cretaceous camping adventure at Field Station: Dinosaurs is a sleepover like no other. Friday and Saturday nights in September, sleep under the stars like the dinosaurs did, explore the trails by flashlight, see exclusive Cretaceous Campout! content,  enjoy popcorn before bed and start the next day with a Sunrise Breakfast.
Sleeping Arrangements
Groups will sleep overnight in a tent (provided by us) on The Green, located in the middle of the Field Station. Cots are available for use at no additional charge, but it will limit the number of people able to sleep comfortably in their tent.
The Details
Event Dates: September 1, 2, 8, 9, 15, 16, 22, 23, 29, & 30
This event will take place Fridays and Saturdays during September, beginning at 7:00pm and ending at 8:00am the following morning. Participants should eat before arrival and bring sleeping bags and overnight gear (toothbrush, change of clothes, bug spray, medications, etc..). The evening includes a guided tour through the Field Station, mini golf and popcorn for guests. The next morning, the Field Station will serve breakfast from 6:30am – 7:30am. Guests must leave the Field Station by 8:00am.
We ask that you please have one adult for every three children. We recommend children age 2+ for this event.
Field Station: Dinosaurs will call or email to confirm your group booking. You must book at least 2 business days in advance.
We will ask for the names of all individuals that will attend.
A non-refundable deposit of $50 is required for all groups. If unforeseen circumstances change your ability to attend, we will do our best to reschedule.
Check-in will begin at approximately 6:00pm; please plan to arrive with enough time to get ready for adventure. This is an overnight event, from 7:00pm-8:00am. We ask that you make your full payment prior to checking in and arrive having eaten dinner.
This is an outdoor event, so we recommend appropriate clothing options for various weather conditions
Restrooms will be open and available for changing, but there are no shower facilities
Small flashlights will be available to use, but you are welcome to bring your own
If you wish to use a cot(s), you must request it when we confirm your group
Concessions sales will not be available
Note about Cots:
Cots are available in limited supply, upon request. Use of cots will decrease the number of individuals who can sleep in a tent. The 10 person tent can fit 5 cots, the 6 person tent can fit 3 cots, and the 4 person tent can fit 2 cots.
PLEASE NOTE: We are an outdoor exhibition and the event will not be held in weather that is deemed unsatisfactory or dangerous to our guests and staff. In the event weather forces us to cancel, we will make all attempts to reschedule.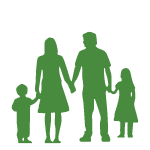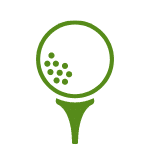 Tent Size Prices

A Non-Refundable $50 Deposit Is Required at Time of Booking
The Yurt
Indoors,  15 Guests
$300